The Classic College Drinking Game with Bonus Features!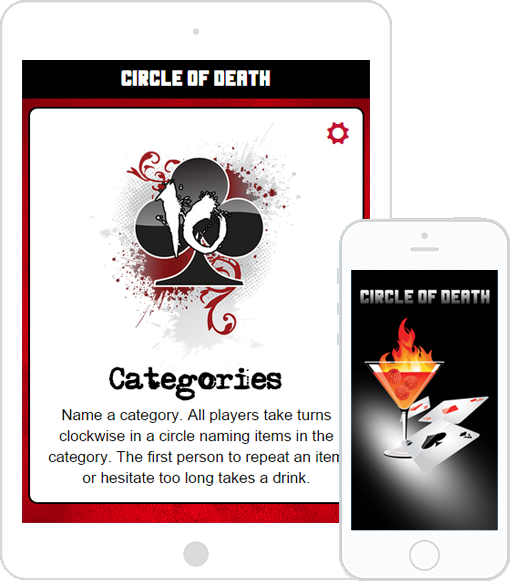 The classic card-based drinking game Circle of Death goes by many names in dorm rooms, bars and house parties around the world: King's Cup, Waterfall, Ring of Fire. Gather some friends, fill up your cups and sit in a circle to play this lively and fun drinking game.
The game is comprised of 52 standard game cards with several bonus cards added such as bomb cards that dare the person who drew it to a ridiculous challenge for the rest of the game such as pin your elbows to your sides and drink like a t-rex for the rest of the game. Circle of Death buddy cards link two players together for the rest of the game so that whenever one drinks, so does the other.
Unlock trivia cards using the promo code KINGSCUP and test your knowledge on all alcohol related trivia when those cards pop up. The game comes with a standard set of rules based on the classic game, but you can easily edit them in the settings. 
Break out circle of death the next time you hang out with friends and get the party started with new bonus features including new drinking buddy cards, trivia cards and more. The latest version includes suggested categories and words for Rhymes, Categories, Never Have I Ever and more. Now includes English, Spanish, German and Portuguese translations.
Play Circle of Death without a Deck of Cards!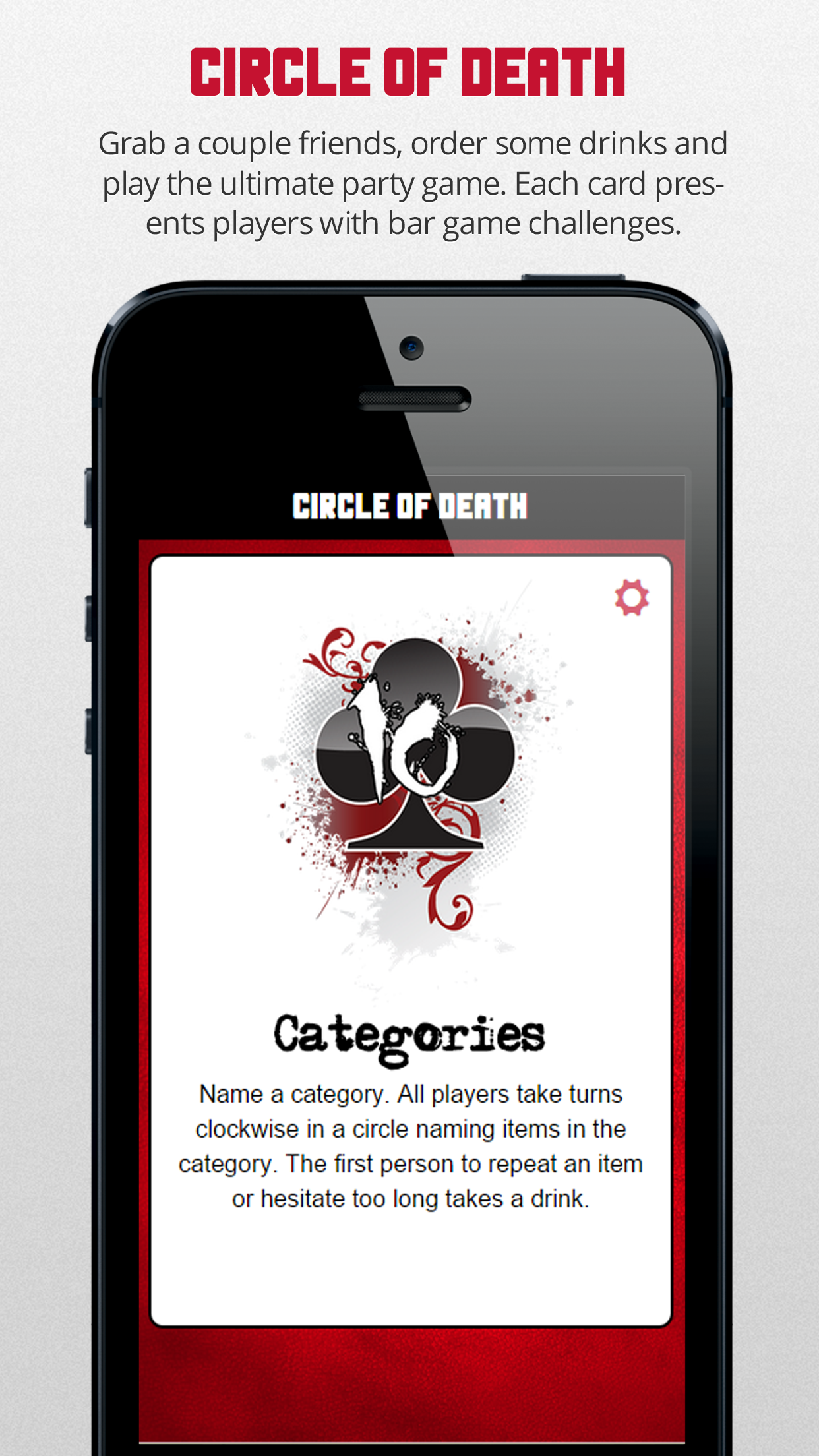 Perfect for any house party or at the bar. Just pull out your phone and play!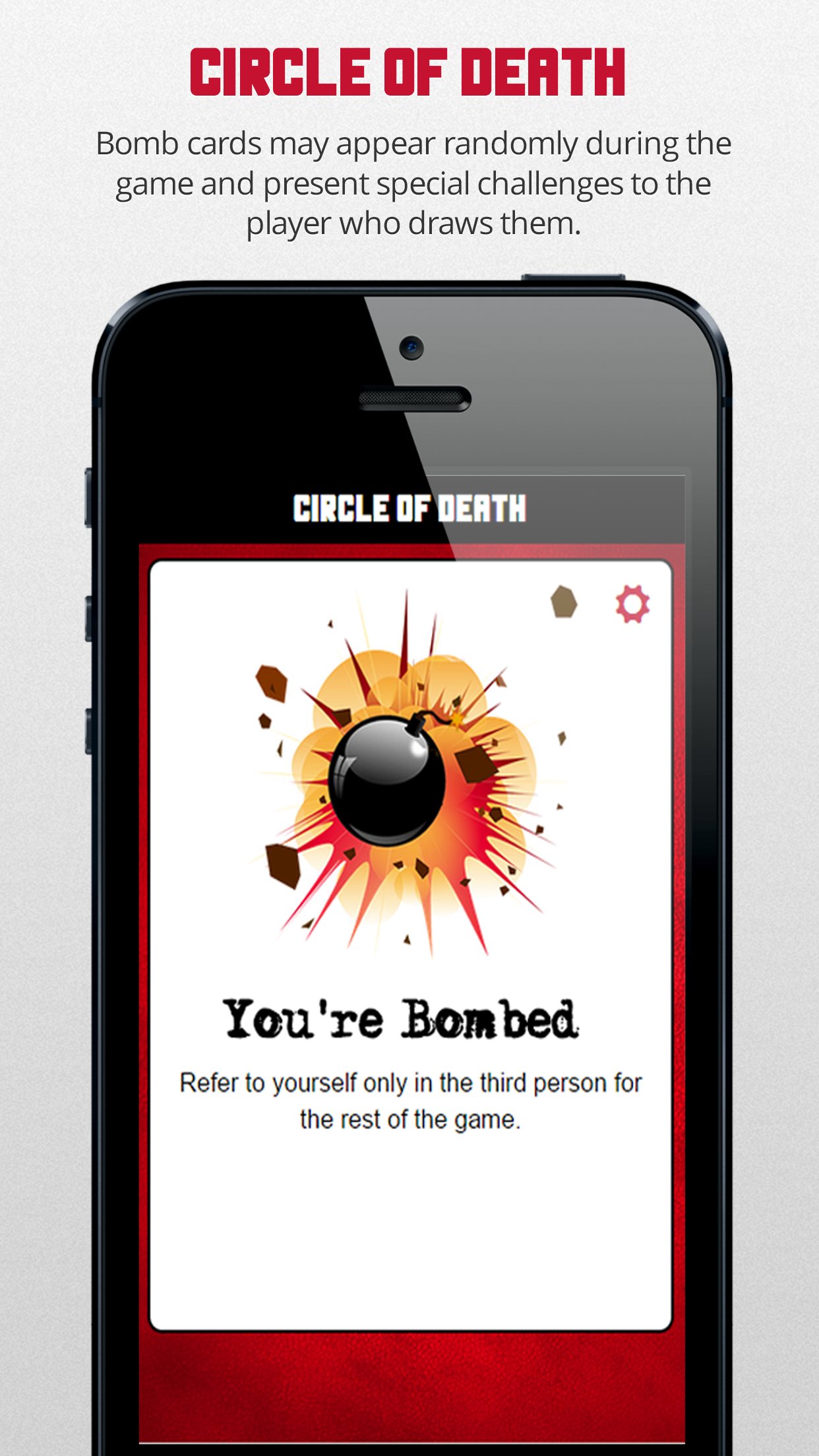 The mobile app includes bonus features such as bomb cards, buddy cards and more!
Fill any night with fun and laughter as you play the ultimate drinking game with your friends.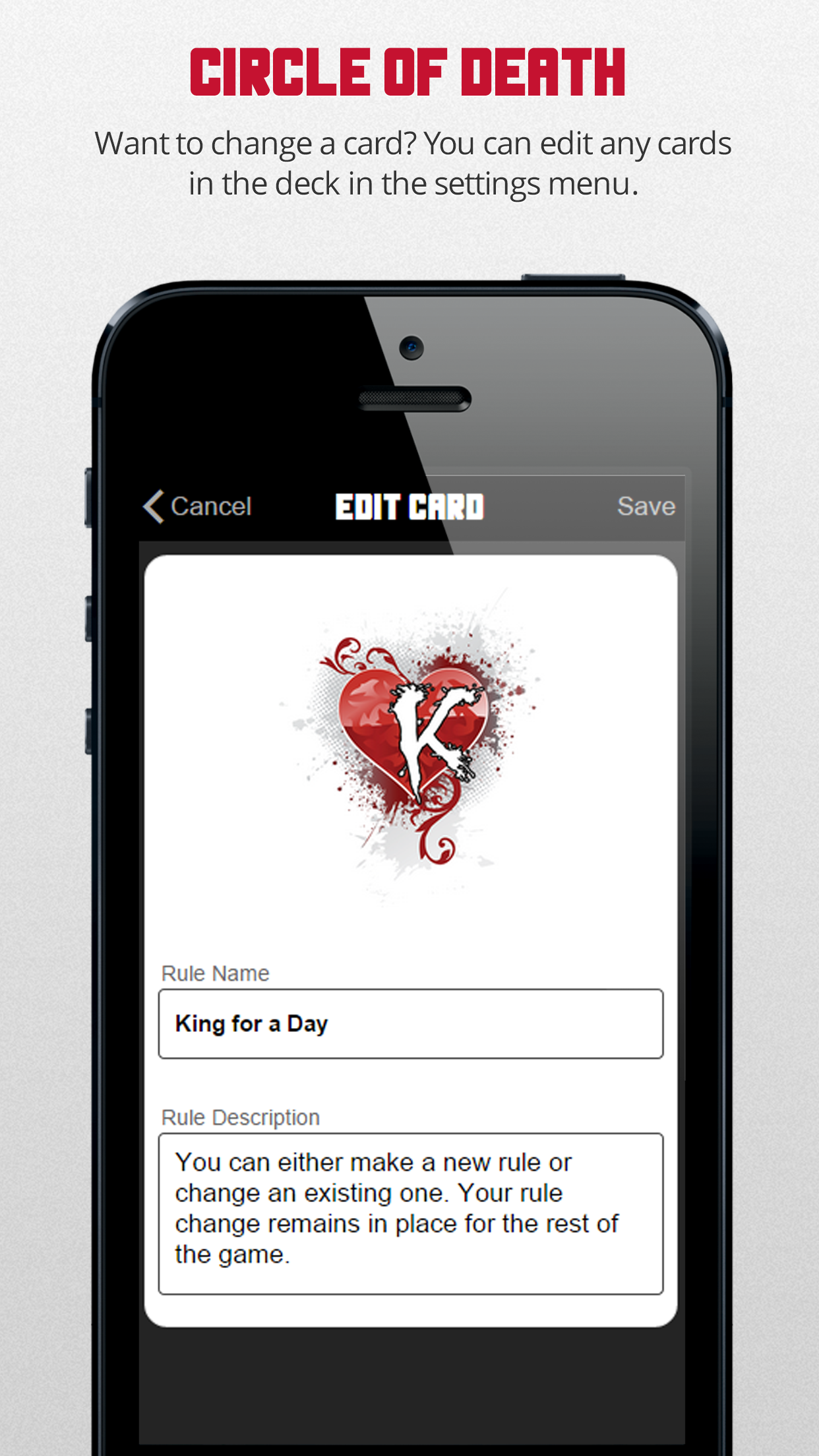 Customize the game to your house rules. Or play with the standard set of rules in the app. 
Here's what everyone is saying about Circle of Death …

Bachelor Party Fun
"Played this at my bachelor party and it worked perfectly. If you're playing with just dudes, switch 6 to something else, but otherwise definitely keep everything else…especially Drinking Buddies!"

Perfect app for drinking games
"Perfect for when you don't have a deck of cards handy! Also way easier than arguing with your friends over what each card is supposed to do."

Great version of Circle of Death
"Nice fun drinking game. Fun games to play. Five stars!"